An Intrinsic Love for The Craft
REAL ESTATE PHOTOGRAPHY
I've always had a love for awesome photography ever since my father bought me my first camera — an instant Polaroid. After becoming a Realtor later in my career, I realized just how important property photos were to selling a home. I took the time to learn how to take great interior & exterior photos using HDR technology. Currently, I take property photos on my days off for other Real Estate Agents who also appreciate how faster & for more money their clients can get for their Listings. With my active TN Real Estate License and Liability Insurance, I am also able to let myself into homes with SentriLocks. Let me assist you with adding branded photo tours, 360 tours and flyers. I also have the ability to travel to you with a pop-up photo background for perfect head or body shots for your social media profiles.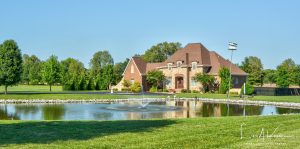 PORTRAIT & FAMILY PHOTOS
As family and friends discovered my photography passion, I started receiving requests for non-studio photos. Sometimes the client has a location in mind and sometimes I make suggestions like parks, hotels, iconic locations; etc. I can also change out photo backgrounds for additional artistic options (see photos below) and I now have a pop-up portrait background so I can get that perfect head or body shot anywhere. Portrait enhancements like blemish removal, skin perfecting, makeup additions, etc. are also available upon request. Of course Pets are welcomed too!
Artistic and Nature photos
Always exploring & experimenting
I try to take my camera with me always. One never knows when it will be needed. Simple, everyday items can be captured in a unique way with photography. Digital photography now allows us to change every dynamic of the photo with creativity abound!